Emerald City League Honors Owls Basketball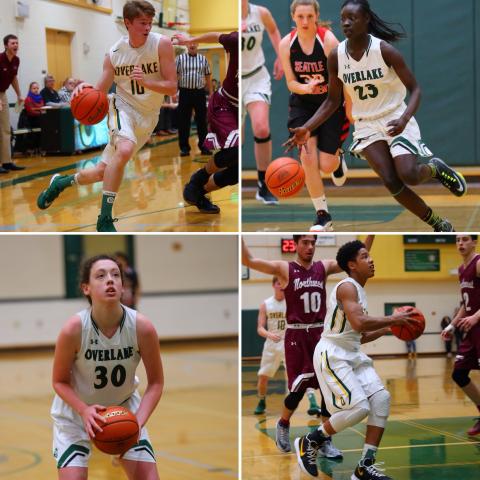 Overlake Basketball's Season may be over, but the honors roll in for our teams.
The Emerald City League announced their winter All-League teams on Tuesday, and the Owls are well represented.
Coaches Justin Prohn and Courtney Hellem take the Coach of the Year awards.
It's quite the honor for Hellem who led the Girls' team to a 17-4 record in her first season as head coach. Two of Hellem's players were named to Girls' First team. Guard Jane C. ('21) and Forward Eliza F. ('20) top the list, but the entire squad can be proud as the Emerald City League's Team Sportsmanship honorees.
On the Boys' side, one of Coach Prohn's captains was named to the first team. Guard Tellier L. ('18) finished his Owl basketball career by being honored by the league, and another guard, Trey R. ('19) was named to the league's second team. The Boys finished with a 17-5 season.
Thanks to all our Owl hoopsters for a wonderful season!