Doors to Discovery Campaign Update - May 20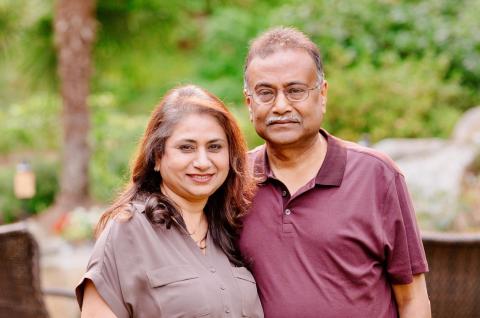 Great leaders are great problem solvers. And solving complex problems increasingly requires the skills to collaborate with people of all situations, viewpoints, and circumstances from across the world. Financial aid unlocks this diversity and creates an incredible learning environment for each and every Owl. Thank you again to all our donors who have stepped up to invest in Overlake's future with gifts to our Doors to Discovery financial aid endowment effort, including the visionary $1 million gift from alum parents Lynn and Bruce Gibson to create the Gibson Scholarship Endowment Fund for African American students, as well as all our current and alum families who have established permanent named endowment funds. A current list of all the funds can be found here.
Overlake provided a great education and the necessary life skills to our children that laid a foundation for pursuing higher studies and never shying away from hard challenges in life. We are delighted to be a part of this effort to broaden the reach of Overlake education.
Amitabh & Richa Srivastava (Anshuman '00, Shivani '04 & Tapan '16)
If you are interested in supporting our financial aid endowment efforts or want to learn more about our plans for the Welcome & Discovery Center, please contact Director of Development Brisen Brady at bbrady@overlake.org or 425-868-1000. To learn more about the capital campaign, please visit overlake.org/discovery. All donors at every level are included on our donor recognition wall. Named endowment scholarship funds begin at $100,000 and can be in honor of your family, a loved one, or someone who made a difference in your lives.