Doors to Discovery Campaign Update - May 12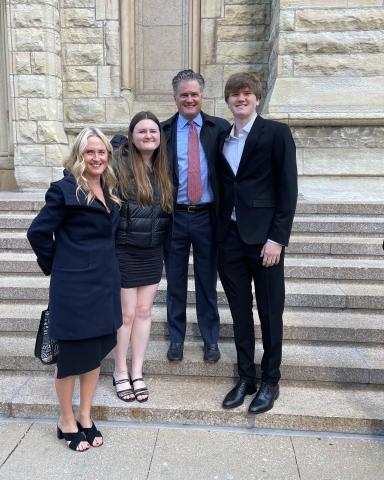 We are so grateful to all our 300+ donors for their support of Overlake's Doors to Discovery capital campaign. We are now excited to focus our efforts on raising funds for financial aid endowment, our current strategic priority for the campaign, to strengthen our commitment to inclusivity and accessibility for generations of Owls to come. Overlake's ability to offer financial aid creates a community of learners who are socioeconomically diverse and represent a variety of experiences, which enhances the learning for all students and develops the leaders of tomorrow.
We are thrilled to be able to support the financial aid endowment for Overlake, which will allow more intellectually curious, hard-working, and kind individuals to experience all that our school has to offer – dedicated and compassionate staff and teachers working in an environment that encourages critical thinking, kind hearts, and the ability to build relationships for a life of sustained happiness. Investing in the education of our youth impacts everyone in our community and beyond for years to come.  
Eric & Janelle Shuey (Jenna '20 & Jake '23)
If you are interested in supporting our financial aid endowment efforts or want to learn more about our plans for the Welcome & Discovery Center, please contact Director of Development Brisen Brady at bbrady@overlake.org or 425-868-1000. To learn more about the capital campaign, please visit overlake.org/discovery. All donors at every level are included on our donor recognition wall. Named endowment scholarship funds begin at $100,000 and can be in honor of your family, a loved one, or someone who made a difference in your lives.