Doors to Discovery Campaign Update - May 6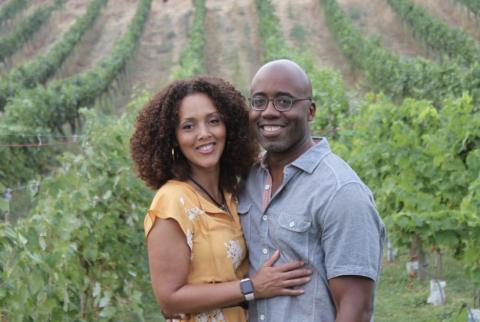 Thanks to our incredible community, we are pleased to share that the Whitten Math & Sciences Center (Phase 1 of Doors to Discovery) opened last school year and is the thriving, popular hub on campus that we always envisioned it would be. The new facility is providing opportunities for students that were never before possible, including new classes for both Middle School and Upper School students, new programming in the stunning Idea Lab, a home for the competitive Robotics Team, collaborative spaces for group projects, and much more. We are so grateful to all our donors who stepped up to invest in this incredible building that is making a difference every day for teaching and learning.
With the Whitten Math & Sciences Center now complete, we are excited to focus our efforts on Phase 2 of the campaign, raising $9 million for financial aid endowment. We have already raised more than $3.1 million toward this goal, including a visionary $1 million gift from alum parents Lynn and Bruce Gibson, as well as several named endowment funds from additional generous alum families. Increasing our socioeconomic diversity is mission-critical, as a student body that represents a variety of backgrounds, outlooks, and life experiences kindles critical thinking and deepens classroom discussions, strengthening the education of each and every student.
Looking ahead to Phase 3, the final project of Doors to Discovery, we hope to raise $7 million to break ground in a few years on a new Welcome & Discovery Center that will be the home for our entire community and will feature a flexible multi-purpose space that can be used for a variety of gatherings, events, programs, and more.
If you are interested in supporting our financial aid endowment efforts or want to learn more about our plans for the Welcome & Discovery Center, please contact Director of Development Brisen Brady at bbrady@overlake.org or 425-868-1000. To learn more about the capital campaign, please visit overlake.org/discovery. All donors at every level are included on our donor recognition wall. Named endowment scholarship funds begin at $100,000 and can be in honor of your family, a loved one, or someone who made a difference in your lives.
This campaign is not just about building Doors to Discovery, it is about opening them as well. We feel all children deserve to reach their full potential. For some that means benefiting from an environment enriched through economic diversity. For others that means having an educational experience they would otherwise be shut out from. A fully funded financial aid endowment is the vehicle that will empower The Overlake School to open new Doors so all of its students reach their full potential. 
Lee & Shaney Rudolph (Nia '16, Trey '19 & Sydney '22)