Creating community through book club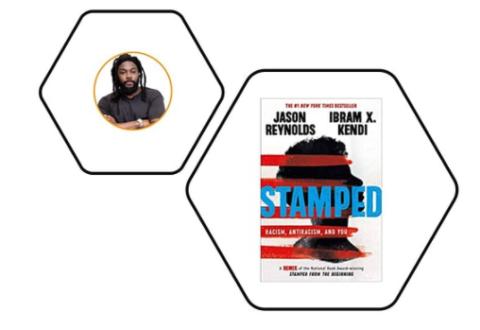 You'll see it in bronze in the Owl's Nest and proudly displayed on the walls of the Campus Center, a commitment to Equity and Inclusion. This value permeates all parts of the Overlake community from the students to the faculty to the parents/guardians.
Over the last few years, the Diversity Committee of the Board of Trustees has endeavored to find new ways to engage the parent/guardian community. Through past book talks and school supported programming, families have been able to learn about anti-racist practices and social emotional health.
This year the PFSA created the role 'VP of DEI', to ensure that all parents and guardians at Overlake feel welcomed and included and support Overlake's mission, especially as it relates to DEI. Longtime parent volunteer Hafsa Azaz has stepped up to fill the newly created role. Azaz is a longtime Overlake volunteer, a current fifth-grade GLR, (Grade Level Rep) and has three students at Overlake spanning fifth to eleventh grade. She is also a Product Manager in Microsoft's Accessibility group and an elected member of the board of the Muslim Association of Puget Sound.
"We are an all-out Owls family. I am truly excited about these roles, and I am honored to serve as the first PFSA DEI officer," says Azaz.
One new opportunity for parents is the first PFSA DEI Book Club meeting. Azaz organized a time for  adults to come together in community and discuss the book Stamped: Racism, Anti-racism, and You, by Jason Reynolds and Ibram X Kendi. The discussion will be led by longtime committee parent and Seattle Pacific University Professor, Max Hunter. "We are all excited to be returning to in-person programs at Overlake and I am thrilled that the Book Club is one of the first in-person parent-led programs post pandemic," Azaz says.
"Our committee chose Stamped as our first book because it offers a historical perspective in an engaging and well-paced form, and because it diagnoses the challenges our society faces in combatting racist ideas, but it also maps the ways that these ideas can be discredited," says Lena Khalaf Tuffaha, Co-chair of the Diversity Committee.
All parents and guardians are welcome to join the discussion this Saturday March 19 at 10am in the Campus Center Board Room. The event is free, but registration is requested. You can register here. "We hope that parents will enjoy the book and that they'll join us to share their questions and enrich the discussion with their own experiences and perspectives," says Tuffaha.
Following this event, families have the chance to hear directly from author Jason Reynolds who will virtually join the ongoing Diversity Speaker Series on March 31 at 6pm. To join this free event, register here.