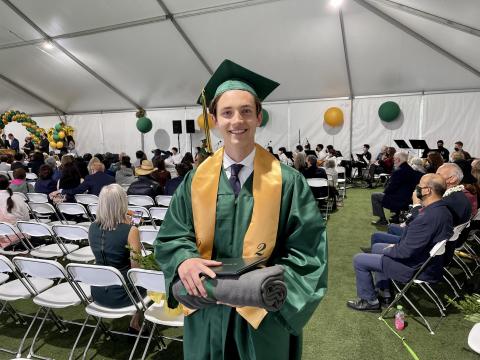 On a rain soaked Sunday afternoon, 69-Overlake Seniors collected their high school diplomas.
While the weather may have not cooperated, the event was filled with joy and smiles. Because of the pandemic, this year's graduation was moved to the lower turf field under an open tent. 
As in past year's Seniors lined up and chatted with teachers ahead of the ceremony. The audience heard speeches from Head of School Matt Horvat as well as student speakers and teacher Stephen Ringo.
With wonderful music provided by Overlake's student musicians and the sound of rain drops hitting the tent, the noise was only amplified by the applause of a proud community that got through a challenging year.
Click here for a slide show from Sunday's graduation.
Congratulations to the Class of 2021!