Thanks to our Senior Fall Athletes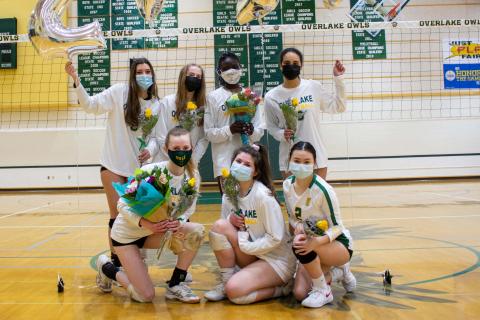 All Overlake students look at the Seniors as an example of what it means to be an Owl, and this year's class has set as good an example as any could. That's especially true of our student athletes, who have shown what sacrifice, resiliency, leadership, and hard work can accomplish.
As we wrap up our unusual fall sports season, we need to recognize their commitment to our values on and off the playing field. "This has been a very different year, I really wanted those Seniors to have a season, and see our kids competing, getting to see each other again, and do the thing they love to do and likely appreciate more than ever," says Athletic Director John Wiley.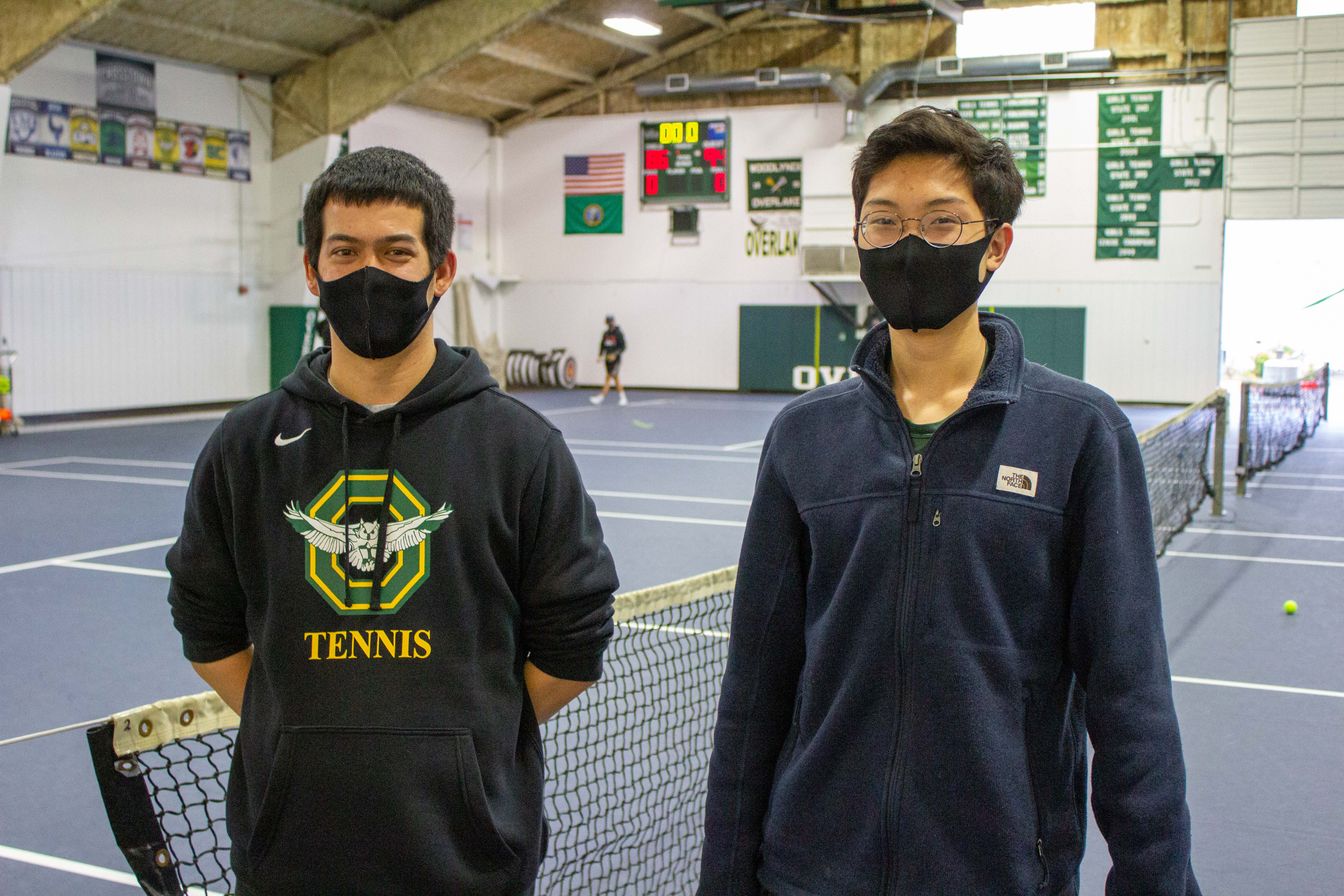 Tennis Coach Jeff Loranger with Senior Captain Sammy Y.
It's a sentiment shared by our Seniors who didn't know if their fall sports seasons were lost when 2021 began. "After last year, I was really looking forward to playing tennis and leading the team as Captain," explains Sammy Y." I sort of gave up on it after winter break, so when the decision was made to play I was so excited. I've told my teammates that I treasure the times we can be together a lot more than the wins."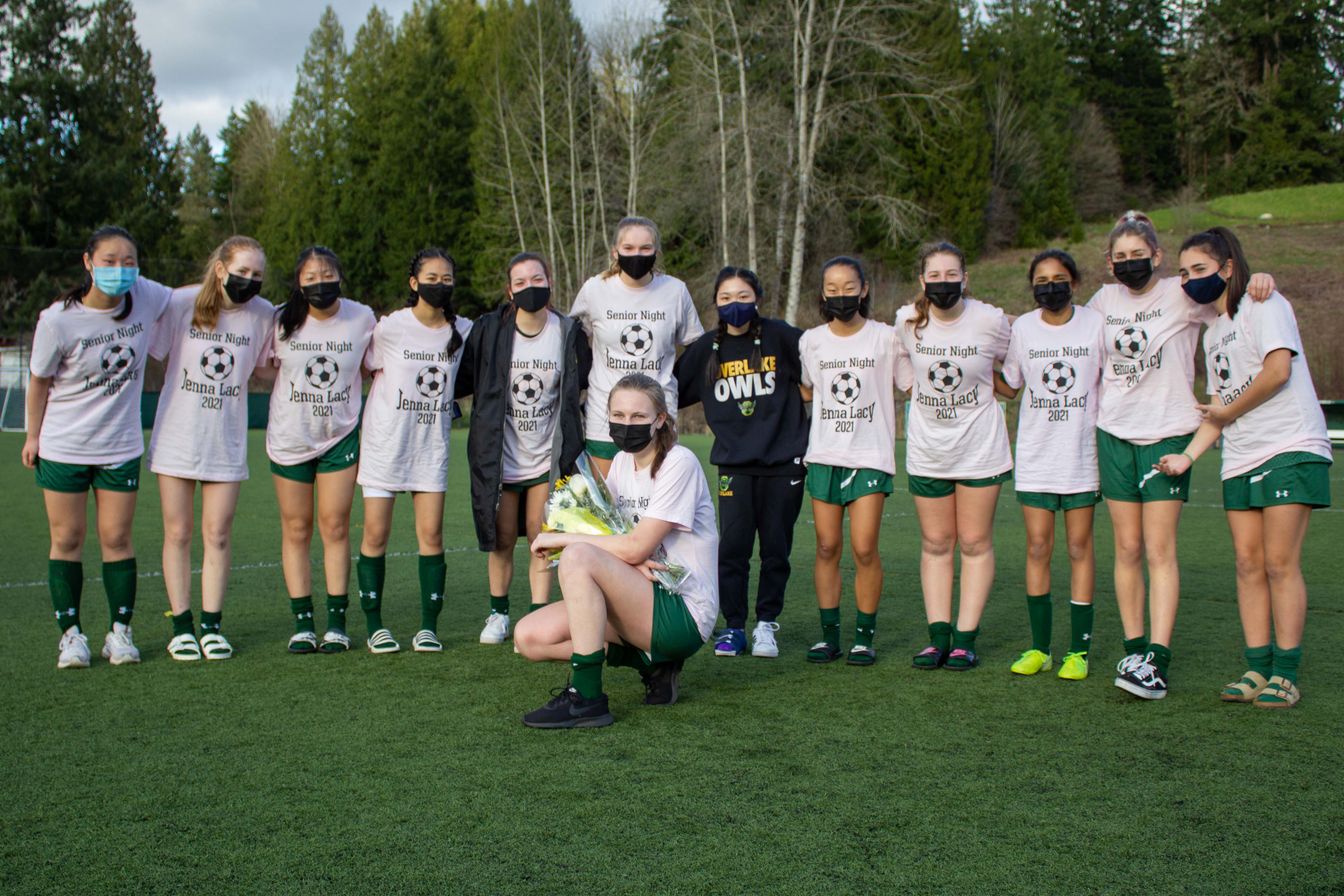 The Girls' Soccer Team Honors Senior Captain Jenna L. 
While there may have not been fans in the stands or trips to a state tournament, Overlake Athletics has tried to make the experience rich for our Seniors by hosting Senior Nights. There are still many to be held as the fall season winds down, but for volleyball which had seven seniors honored at Senior Night and Girls' Soccer which had one, the events are important to the Class of 2021 student athletes. "I want to thank my coaches and teammates for making this year so great," says Senior Captain Jenna L. who was honored Thursday evening. "We had limited games this season, so I told them to play as hard as they can and just leave it all on the field. Playing high school soccer has been a great experience and especially now going back to school. It's great to be back, see my teammates on campus, and it's made game days really fun."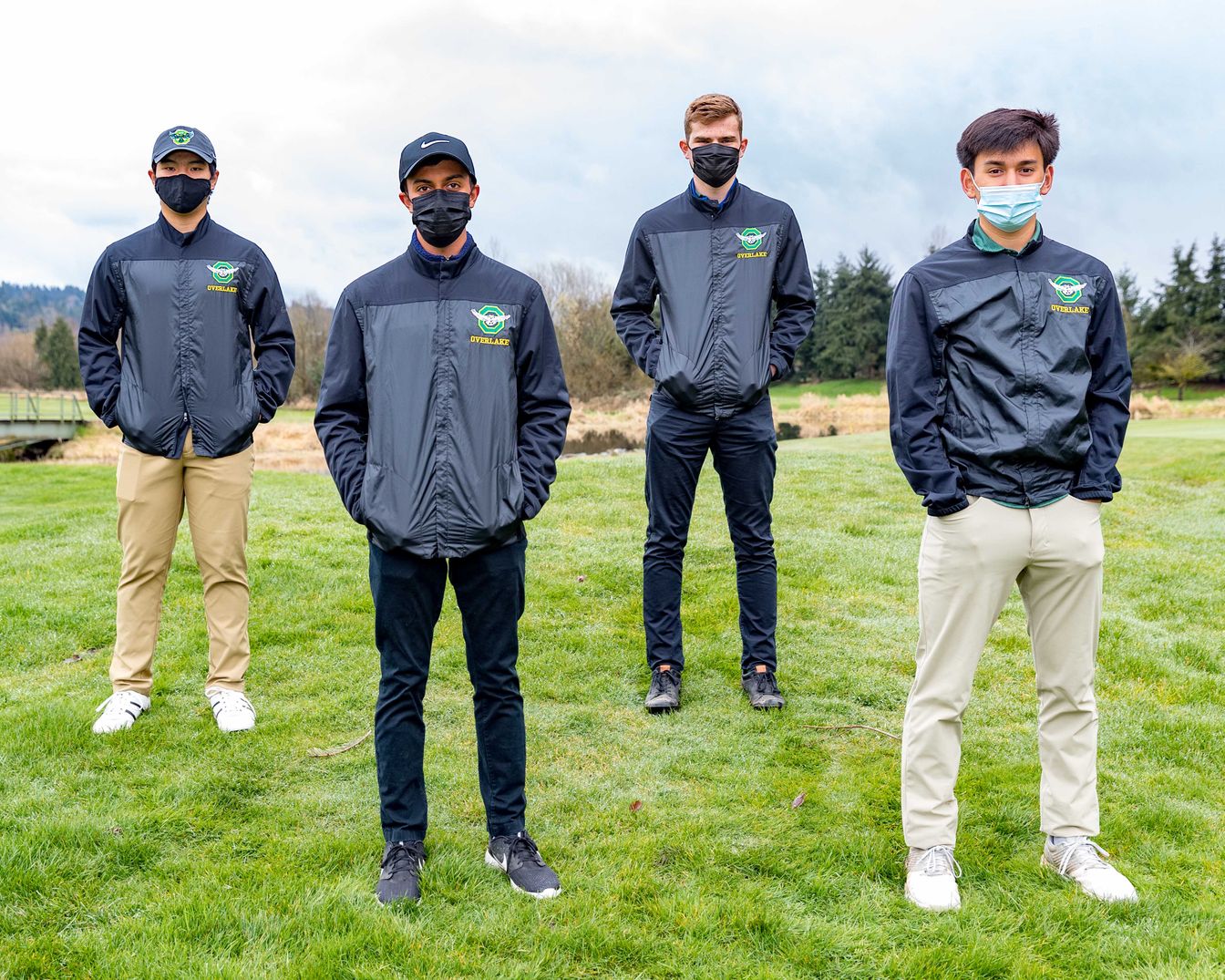 Boys' Golf Seniors prepare to tee off
Thanks to all our Seniors for continuing our great tradition of Owls sports. 
Girls' Volleyball: Sydney G., Ivy H., Elizabeth C., Alex P., Sofia P., Noe P., Kaku C.
Boys' Golf: Conrad I., Ryan O., Arnav S., Matt H. 
Cross Country: Anya S., Yash M.
Girls' Soccer: Jenna L.
Boys' Tennis: Sammy Y. 
Boys' Ultimate: Jakob O.
With the culminating fall sports games being conference championships next week, the next season will be traditional spring sports in Season 2. 
And make sure to follow all Overlake Owls sports by simply clicking here. Go Owls!