Upper School Athletics is Back!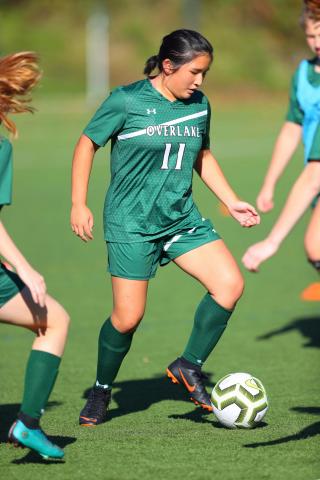 It's official!
Upper School sports is returning to Overlake this school year. On Wednesday, thirteen member schools of the Emerald Sound Conference agreed to play a fall sports schedule. Practices will officially begin on February 15.
Owls' student athletes will be able to start practicing even earlier with voluntary workouts beginning on February 1. "We think it's really important that kids get out and get back in shape so we can cut down on injuries," explains Athletic Director John Wiley who adds that the official season's start is during mid winter break. "This year is going to be a sprint without any breaks and we'll welcome kids during and after the break, but it's important that if they leave the state that they'll miss lots of playing time due to quarantine rules."
Overlake fall teams that will participate in this fall season are girls' soccer and volleyball, boy's golf, ultimate, and tennis. Both boys and girls will participate in cross country. Wiley expects that the first games and competitions will start the week of February 22nd. "Remember, this is all tied to Washington state's new phase in rules, but even in phase one we can start some competitions in tennis, golf, and cross country," adds Wiley.
He says the biggest question now is the Owls' fan experience. Right now, he's working on guidance from the Emerald Sound Conference, WIAA, and the Washington State Department of Health. However, he says even if fans aren't allowed at games, he'll work hard to provide coverage via webcasts and social media.
We can't wait to see our Upper School student athletes back on the playing field. Go Owls!