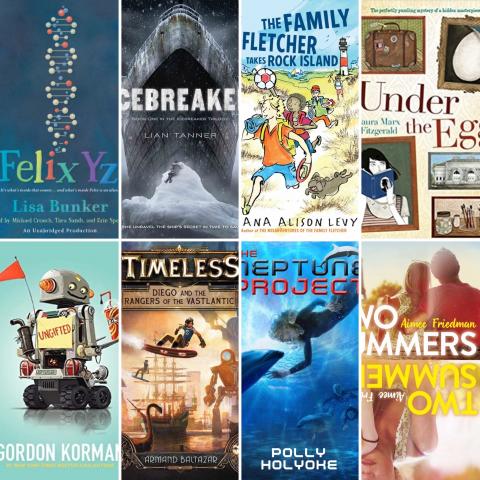 As Overlake students head off into a two week break from our distance learning, we'd like to think that reading is on the "to do" list of activities.
Overlake Librarian Rebecca Moore is making reading selections easy with her series of Book Talks. Whether it's adventure, romance, sports, science fiction, or history, Overlake's library helps take the guess work out of selections. Picking from nineteen selections, she provides a quick synopsis in her book talks. "Mrs. McCandlish and I do booktalks each quarter, and these are some of the titles for the fourth quarter; they were ready to go, and represented a variety of genres. All but two are available through Overlake's Overdrive collection. I've also collected the videos on a Padlet divided by genre, and included grade levels for the intended audience."
While the books are meant for Middle School readers, Moore insists that anyone will enjoy these selections. "I think two key reasons to encourage reading now are empathy and escapism. Reading books, especially fiction, builds empathy like nothing else, and we need empathy and understanding now more than ever," explains Moore. "As for escapism, this is an uncertain time, and aren't we all looking for worlds we can crawl into and wrap around ourselves and just be somewhere different for a while? Give your brain a break, and you'll come back to this world refreshed."
Check out Moore's recommendations below, and click on each title to see her book review.