Holiday Hoops Tournaments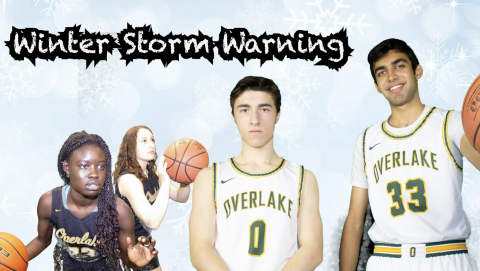 Overlake's basketball teams will be keeping it close to home for this year's slate of holiday tournaments, but that doesn't mean that there's less effort.
This season the boys make the trek across the Cascades to play in the Yakima SunDome Shootout while the girls journey up I-5 to play in the Cloud 9 Christmas Classic in Lynden. 
Heading into winter break the boys sport a winning record of 3-2 and the girls are even at 2-2. Both play in a league contest this Saturday at Northwest. "We're happy with where we're at especially because we've got a lot of players in new roles this year," says Boys' Co-Captain Rohan N. ('20). "If you're playing your best basketball in March, you can go as far as you want."
For many of the players, the idea of playing in a holiday tournament is a nice change of pace. "If our winter break is taken up by practices and games, I enjoy going somewhere for it even if it's in state," says Boys' Co-Captain Roman P. ('21). "We've got two freshmen starting right now, and I think games like these really will help their development as well and help the team as we enter the crucial part of the season."
Although Overlake teams aren't putting on the frequent flyer miles this season, the opportunity to see how the Owls compete against unknown competition is always a plus for coaches. With games on consecutive days, it also shows how well teams are conditioned. Every player we asked says they enjoy the experience. "It's sort of an unusual way to spend a family vacation," says Co-Captain Anabelle W. ('20). "Last year we were in San Diego, and it's something I'll never forget. Even though we're not going as far, I enjoy it much more than getting on a bus after school and heading off to a road game."
Both teams will play two games, and if you find yourself in the mood for a short road trip you can make a nice little vacation of it while supporting your Owls.