MS Athletic Director's Basketball Information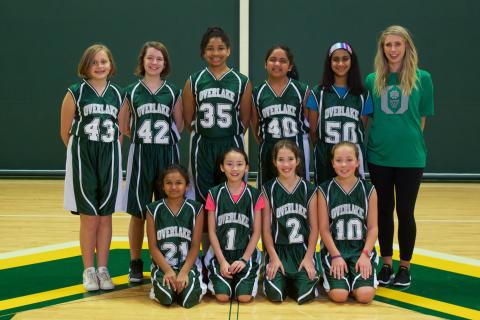 MS Families and Students,
I hope the school year has started off well and you've had the chance to participate in one of our fall sports.  We are wrapping up the fall season and it is time to look at toward the winter.
In the next season, we will be playing basketball.  We have over one hundred boys and girls who have indicated interest in playing this year and I am looking forward to a fun and exciting season for all.  I would like to provide more details about the start of the season.
Monday, October 21 - Boys 7th and 8th grade begins*
Monday, October 28 - Girls 7th and 8th grade begins*
Tuesday, November 5th - 5th and 6th grade "In-House" program begins
7th and 8th-grade program - The players in this part of the program will play on a team of similarly skilled players and compete in games (home and away) against other school teams of a similar level.  The teams will meet two to three times per week.  Which days of the week the player has practice/games will be dependent on the team placement.
Team Placements - During the first few days of practice, all the boys or girls will be together and put through an evaluation process.  This process is used to create teams of similar skills, size, and readiness to play. Coaches will consider how well the players do in drills and scrimmages, how well they listen to instructions, and how they treat their teammates.  This is without a doubt one of the toughest things our coaches do at the start of each season but is a vital part of creating the best team experience possible.
5th and 6th-grade "In-House" program - This is new to Overlake and is designed to teach skills to players and get the kids playing a lot of basketball.  The program will have a variety of skills segments coupled with a lot of half-court games of 3-on-3 basketball.  The 3-0n-3 games are fast-paced and give kids an opportunity to apply the skills they have learned to game situations and have a lot of fun playing with their friends.  The meeting days for this will be on Tuesdays and Thursdays from 3:15-4:30.
* We also recognize there are some boys and girls in the 6th grade that are physically and emotionally ready and possess sufficient skills to play with the 7th and 8th-grade students.  If parents/guardians would like their student to be considered for one of these teams, please contact me directly so I can make sure the coaches can expect them (on 10/21 for boys and 1o/28 for girls).  Being part of the evaluation process does not guarantee a 6th-grade student a position on one of the teams.  If your 6th-grade student is not selected to be on one of these teams, they are welcome to play with the other 6th-graders in our "In-House" program.
While basketball may look different compared to last year, I feel we will do a better job of serving more kids in their basketball experience and development.  The national trends show many kids leaving team sports by the time they exit the 7th or 8th grade.  We are trying to make sure kids have an enjoyable experience, develop skills and have fun.  I look forward to seeing your sons and daughters out on the court this winter.
If you have further questions, please feel free to contact me.
Mike Fine
MS Athletic Director