August Cardiac Screening Information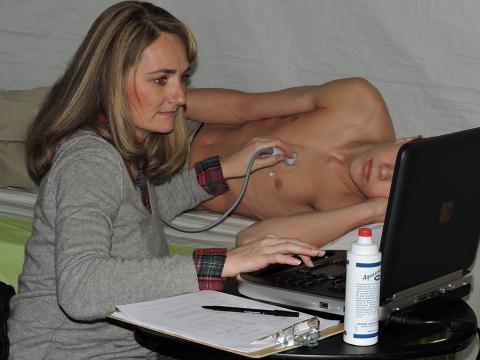 The Overlake School is pleased to inform families that we are continuing our partnership with the UW Center for Sports Cardiology and Dr. Jon Drezner for the 2019-2020 School year to provide ECG screenings to students age 12 and older this school year.
We will be hosting our first screening opportunity on Friday August 16th in the Main Gym from 9am-4pm.
Students who wish to sign up for the screening can register online at the following link. SIGN UP LINK 
Students who would like to complete the screening but cannot attend the screening on the 16th should email Athletic Trainer Kim Stevens at kstevens@overlake.org to work on scheduling an appointment.
Overlake will also offer additional screenings prior to the Winter and Spring Athletics Seasons.  
Click here to learn more about Overlake's ECG Screening Program. 
It is recommended that students complete a heart screening every 2 years after age 14.
Cost of the screening is $30 and will be billed directly to student accounts. Financial aid is available.