Owls Signing Day Wednesday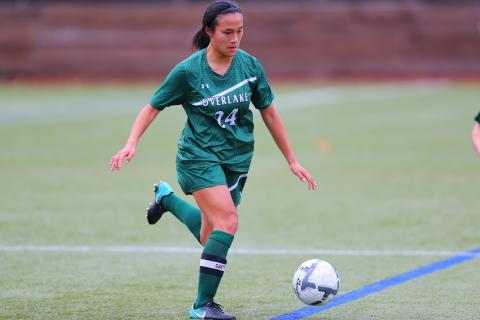 The Overlake community is invited to our "Signing Day Celebration," a.k.a. our College-Bound Athlete Reception.
Many of our seniors are in elite athletic company as future college athletes – only 7% of all high school athletes nationwide go on to play college sports. This year, six of our young women – Grace F., Alex H., Allie K., Kayla N., Jaquelin N., and Rosi P. – have signed and accepted offers and will join collegiate athletic programs. Since they arrived at our campus, they've taken part in our soccer, cross country, volleyball, ultimate, basketball, and lacrosse programs - we are very proud of them.
On Wednesday February 6, we will host this ceremony in Overlake's Gym at 12:30. Each signee will have her own six-foot table and will be wearing something from her college. Any interviews and photo opportunities will take place at the conclusion of the event. Students will be back in class by 1pm.
All upper school students are invited to join and we hope to see most of the senior class there. Free pizza will start at 12:15 for the first 100 people.  The event is part of our ASB's "Mental Health Week" and this will be our way of launching them toward their college programs.
Go Owls!