Overlake's "Coaches vs. Cancer" Friday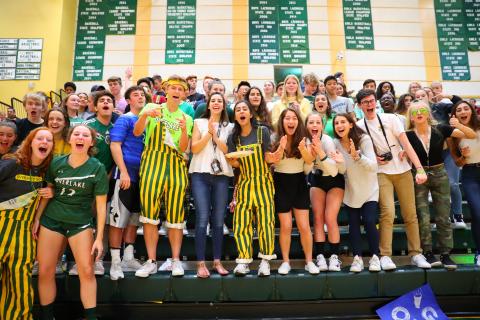 Please come to Overlake's Gym as we host our annual Coaches vs. Cancer night of basketball and fundraising for a cure. We look for donations, sell raffle tickets, and we'll host a silent auction for fabulous prizes. The primary charity of the evening is Alex's Lemonade Stand https://www.alexslemonade.org.
4pm - The action starts when the Overlake upper school student body plays the faculty, staff, and coaches in a fun opportunity for campus bragging rights.
5:30 – Overlake's Varsity Girls squad, sitting atop the Emerald City League Girls standings, plays host to the Seattle Academy Cardinals in an important matchup.  
7:00 - Overlake's Varsity Boys team plays SAAS as well, looking to avenge our only league loss of the season. At halftime, Overlake fans will take the court to help raise funds for Matt Fisk '99, a former standout for the Owls who is battling his own health challenges, as the shootout will help support his cancer treatment.
Please be aware that with this event and Friday evening's performance of The Addams Family in Fulton Performing Arts Center that parking will be at a premium. Please plan accordingly and know that the Junior parking lot, visitor parking, and employee parking will be available. There will be no parking available in the back field.
We welcome all Overlakers past and present to come out and see some great basketball while helping our cause in the fight against cancer.
Go Owls!