Boys' Basketball Finds Its Groove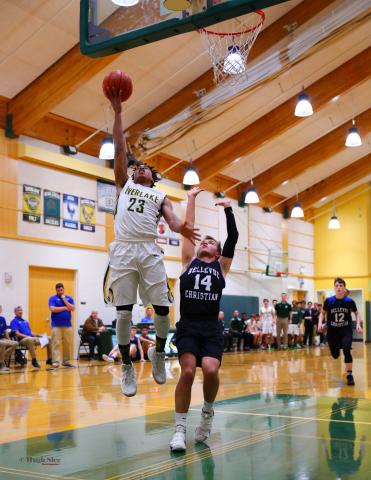 After dropping their season opener, the Owls Boys' Basketball team has quickly reeled off three wins in less than a week. 
The streak is highlighted by a huge win over rival Bellevue Christian Tuesday night 60-48. Senior Captain Trey R. led all scorers with a 32-point effort. It was a career high for the guard. 
The Owls pulled away from the Vikings in the fourth quarter as Bellevue Christian closed the gap at the end of the third quarter buzzer 39-35. 
With their non-league games out of the way, the Owls prepare to open Emerald City League play on Friday afternoon against University Prep. Tip-off is at 3:30, and it opens a big day of action with the Girls' team taking on Pumas at 5:00pm. 
Make sure to join us and Go Owls!