Greater Yellowstone Dog Sledding and The Montana Experience
Project Week Selections
Please
log in
to select projects.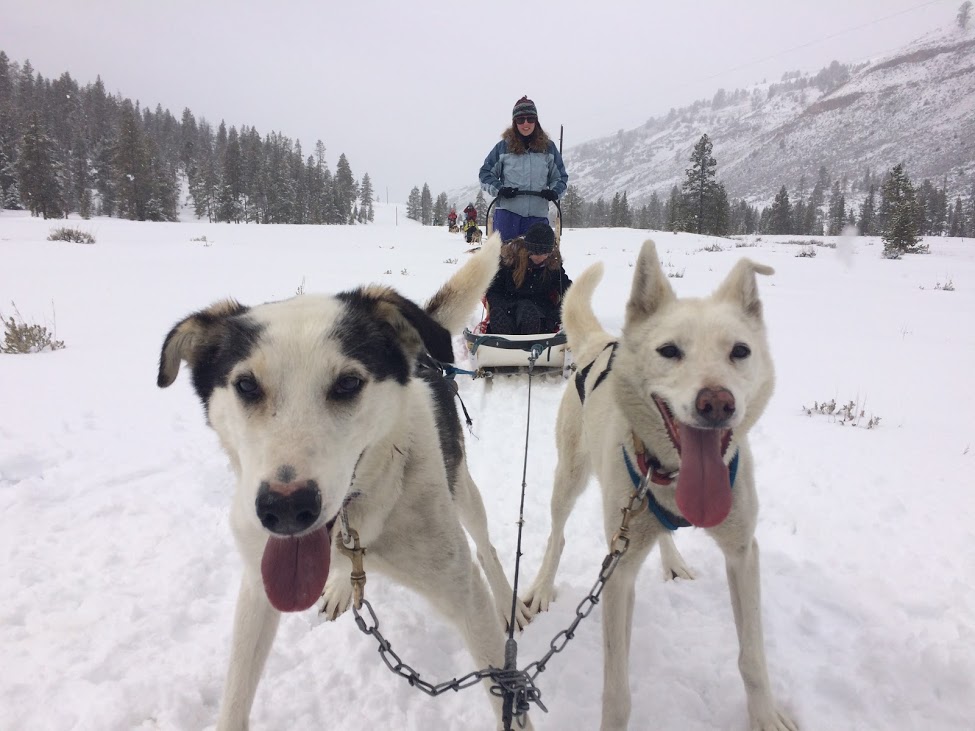 On March 1, 1872 President Ulysses Grant signed into existence the world's first national park, Yellowstone National Park. The area was set aside for all the world to enjoy because of its unique geological character and its raw wilderness landscapes. Today it is still known for its wildness and its thermal wonders, however its wildlife has become just as large of a draw for tourist. Yellowstone is important for all Americans because the area offers a unique experience that shows how the West once was before settlers, and how important concepts of preservation and conservation are for future generations. Everyone should have the opportunity to Explore Yellowstone, and take in its unique natural and cultural history.  Project Week is during a great season to explore the greater Yellowstone area, because although its Spring in other parts of the USA- the Yellowstone area is still a winter wonderland, and its ideal temperatures to explore the area via snowshoe and dogsled.
For Overlake School students, Yellowstone Park provides an awesome experiential learning opportunity. River Source Outfitters/ Yellowstone Dog Sled Adventures has prepared an itinerary that will be fun, challenging, and educational for Overlake students. Part guided trip, part Outward Bound type hands on experience, this Project Week curriculum will show students many different views of the Yellowstone area, and will hopefully be a truly rewarding experience.
Day 1 - Sunday, March 29
Drive from Washington Arrive in Missoula or Butte, Montana
Day 2 - Monday, March 30
Finish Drive to Livingston, Montana. Fish and visit Grizzly Bear Encounter in Bozeman, Montana
Day 3  - Tuesday, March 31
Meet Yellowstone Dog Sledding staff in Gardiner, MT  and travel through Yellowstone to Cooke City. Set-up permanent base camp of tents, with a centralized canvas wall tent, with a woodstove, as the dining and gathering place. Learn about winter/snow camping and fire building. Have a wild game feed for dinner.
Day 4 & 5 - Wednesday, March 28 and Thursday, April 1 and 2
Be split into two groups, and pursue different activities each day. Dog Sledding one day through the National Forest outside Cooke City, Montana and snowshoeing the other day.
Day 6 - Friday, April 3
Drive to Washington
The goal of our Exploring Yellowstone Wilderness and Wildlife program is to share with students the magic of Yellowstone, and teach students about the rich cultural and natural history of the area, as well as introduce them to winter camping, dog sledding and snow shoeing.
Special Considerations
This trip will be a challenging and exciting project. The weather will be unpleasant at times; however the experience and challenges will be extraordinary. While no wilderness skills are necessary, we will be spending a lot of time outdoors in a challenging environment, which will provide the opportunity to learn these necessary skills. You must be willing to work as a team and be enthusiastic about the challenge(s) at hand. It is also important to be able to work safely with other members, tools, and equipment.
Students participating in this project will receive outdoor ed credit.