Project Week Selections
Please
log in
to select projects.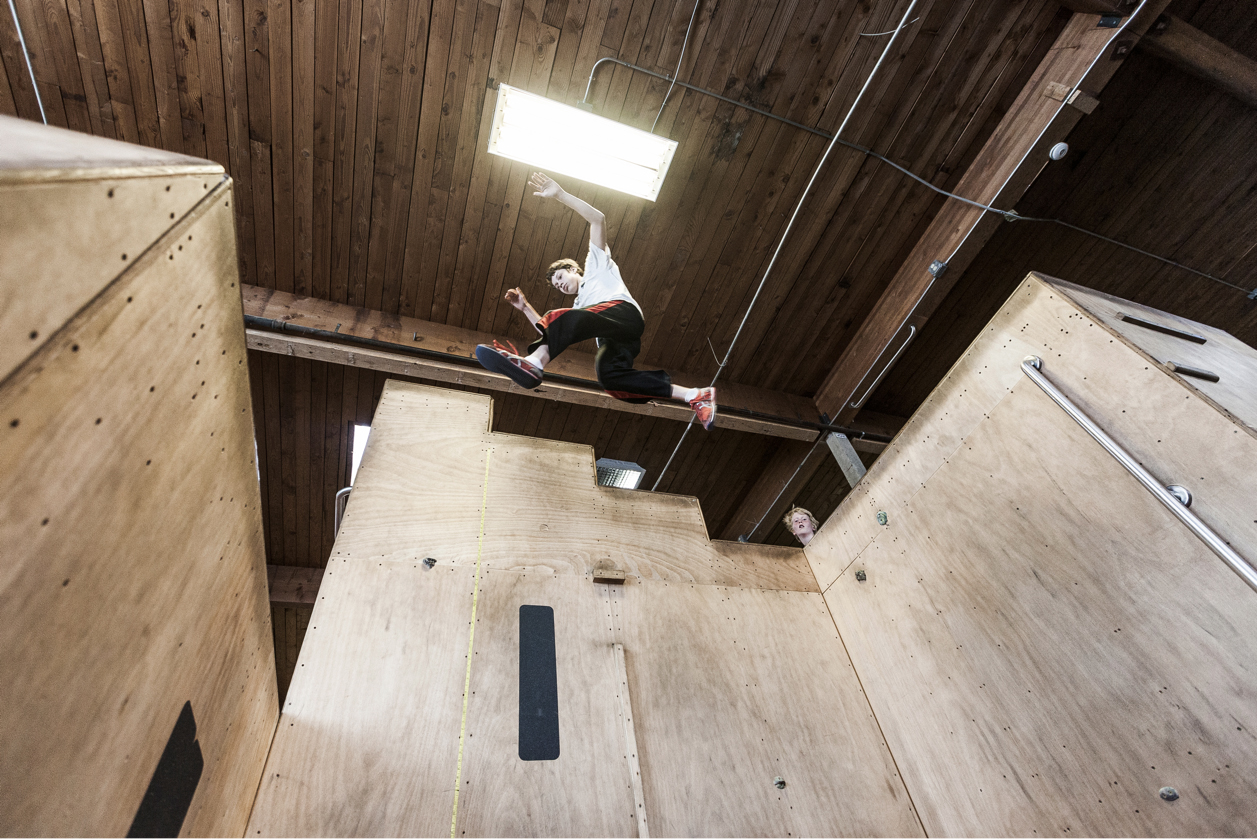 Get ready for a physical challenge...do you want to overcome obstacles? Parkour involves using your own body to creatively move through space to reach, climb, jump and balance.
What is Parkour? From Parkour Visions Website
Parkour Visions is a non-profit organization dedicated to promoting the positive benefits of parkour through teaching, design, and advocacy. We believe that everyone can enjoy parkour, and we offer over 50 classes a week for humans ages 3 and up.
For inquiries about our organization, or for information about special programs like workshops and gym rental, email info@parkourvisions.org
"The essence of Parkour can be stated simply: it is the art of overcoming obstacles as swiftly and efficiently as possible using only your body. The fundamentals include running, jumping, and climbing, and we build on these fundamentals to improve our ability to pass over, under, around and through obstacles with more complex movements. Parkour is a system of fitness training that improves strength, speed, agility, co-ordination, stamina, endurance, and precision. It offers a full-body workout at any level of experience, and improves your ability to move, to harness your confidence, to change how you see the world. Parkour practitioners are called traceurs."
Special Considerations
Parkour Visions gym is moving in November. They are searching for other locations in Seattle to set up shop. 
Each student will need to bring a journal for their daily reflections.
Each student will need to bring a lunch for each day. 
Here is some information about safety from Eric, Parkour Visions Operations Manager:
A quick scan of our injury report's got us at an injury rate of about 2.3 injuries per thousand hours of exposure. For comparison, your average climbing gym rate is about 3 injuries per thousand hours, typical kids' soccer and ultimate frisbee is around 7, kids' football can be anywhere from 10-15. These are average numbers across very wide populations... rates vary quite a lot depending on the program. I recommend that anyone concerned look at injury rates in Overlake's sports for comparison.
Project Week Timeline (2019-20)
November 9 - Catalog Published
November 20 - Independent Proposals Due
November 10-20 - Student Selection Period
December 20 - Student Placement Published
January 24 (9:05 – 9:45 am) and March 13 (9-9:30 am) - Project Week Group Meetings
March 30 - April 3 - Project Week