Cultivating Food Sustainability at Carnation Farms
Project Week Selections
Please
log in
to select projects.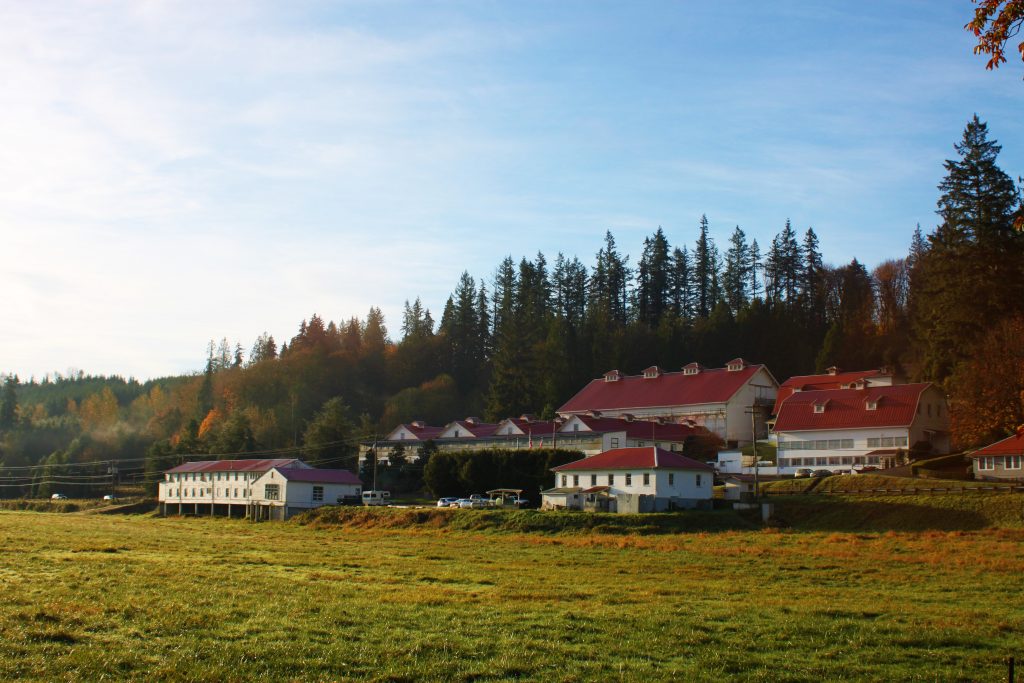 How often do you stop to really think about where your meal comes from and how your food choices affect our environment? If you're ready to dive deep into this topic, then this is the project week for you! We will work at Carnation Farms to help plan their first annual community plant sale event. Throughout the week, we will sample delicious food from the farm. On the last day we will have a two-hour cooking lesson with farm-fresh ingredients and sit down to a beautiful meal together. In this project, we will explore the intersection between science, food production, and the environment by digging in the dirt, hanging out with chickens, and learning what it takes to run a sustainable farm.
Nestled in the Snoqualmie Valley, organic and sustainable Carnation Farms will serve as our outdoor classroom throughout project week. In the morning, we will organize the farm's first annual May Plant Sale to raise funds for the farm's "Rooted" teen program and youth summer camps (earning 5-7 Overlake service hours). We will work in the new 90-foot propagation house planting seeds, transplanting seedlings, and designing a marketing and educational plan for the event. We will research the herbs, vegetables, and native ornamental plants for the sale, and create a card for buyers to take home, including fun facts, organic growing methods, and suggested recipes. We will also help the farm design materials to inform guests about its mission-based programming to pass out during the event.
In the afternoon, we will explore a variety of topics in sustainable agriculture in the fields and waterways of Carnation Farms and nearby properties, including:
The history of the Snoqualmie Valley and the 111-year-old Carnation Farms, including a First Nations perspective on indigenous food systems.
The importance of native plants and pollinators from the farm to the backyard.
Monitoring water quality, invasive species, and salmon habitat in the Snoqualmie River that borders the farm.
Maintaining healthy soil for thriving plants.
The role of livestock on a sustainable farm (including some quality time with the farm's chicken and turkey flocks).
Project Week Timeline (2019-20)
November 9 - Catalog Published
November 20 - Independent Proposals Due
November 10-20 - Student Selection Period
December 20 - Student Placement Published
January 24 (9:05 – 9:45 am) and March 13 (9-9:30 am) - Project Week Group Meetings
March 30 - April 3 - Project Week