MyOverlake 2.0 is Launching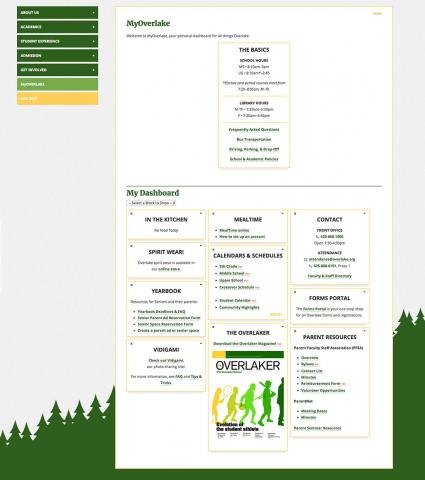 With the New Year come new features to MyOverlake. MyOverlake is our school's resource page for families to access school-wide information. However, not all of that information is important to every person, so now when you log in using your school Owl-ID, you'll be able to customize what you see on your MyOverlake page.
The page is now broken into two sections. On the top half, users can access static information, such as school hours, emergency, and contact information. Check back here for short-term and featured content like school plays and sign-ups.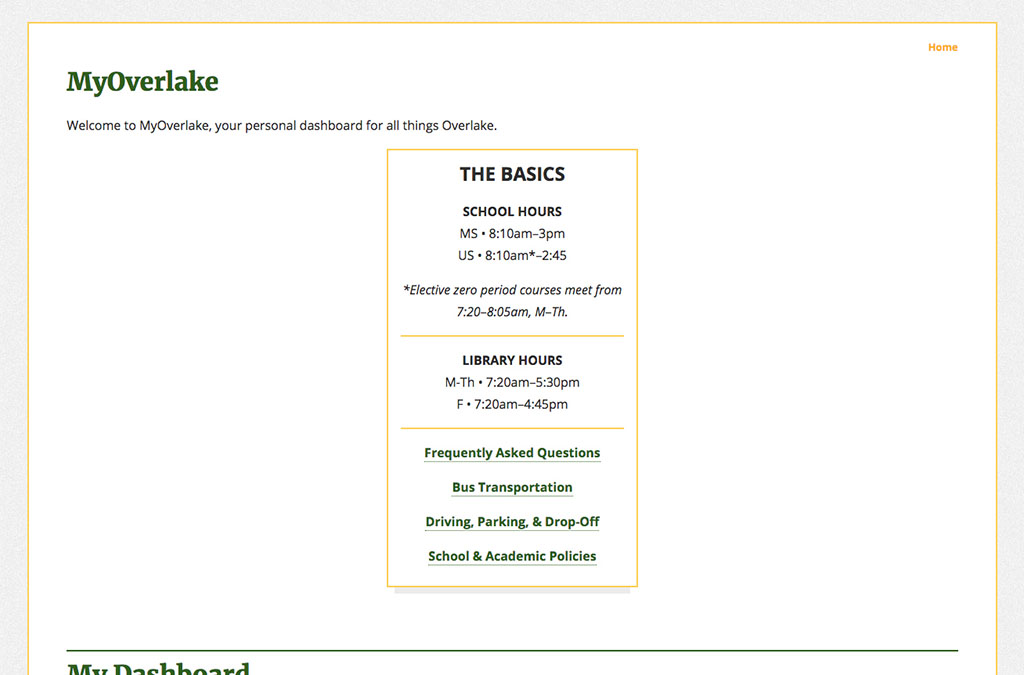 On the lower half of the page, there is now a customizable dashboard where each user can decide what information to display.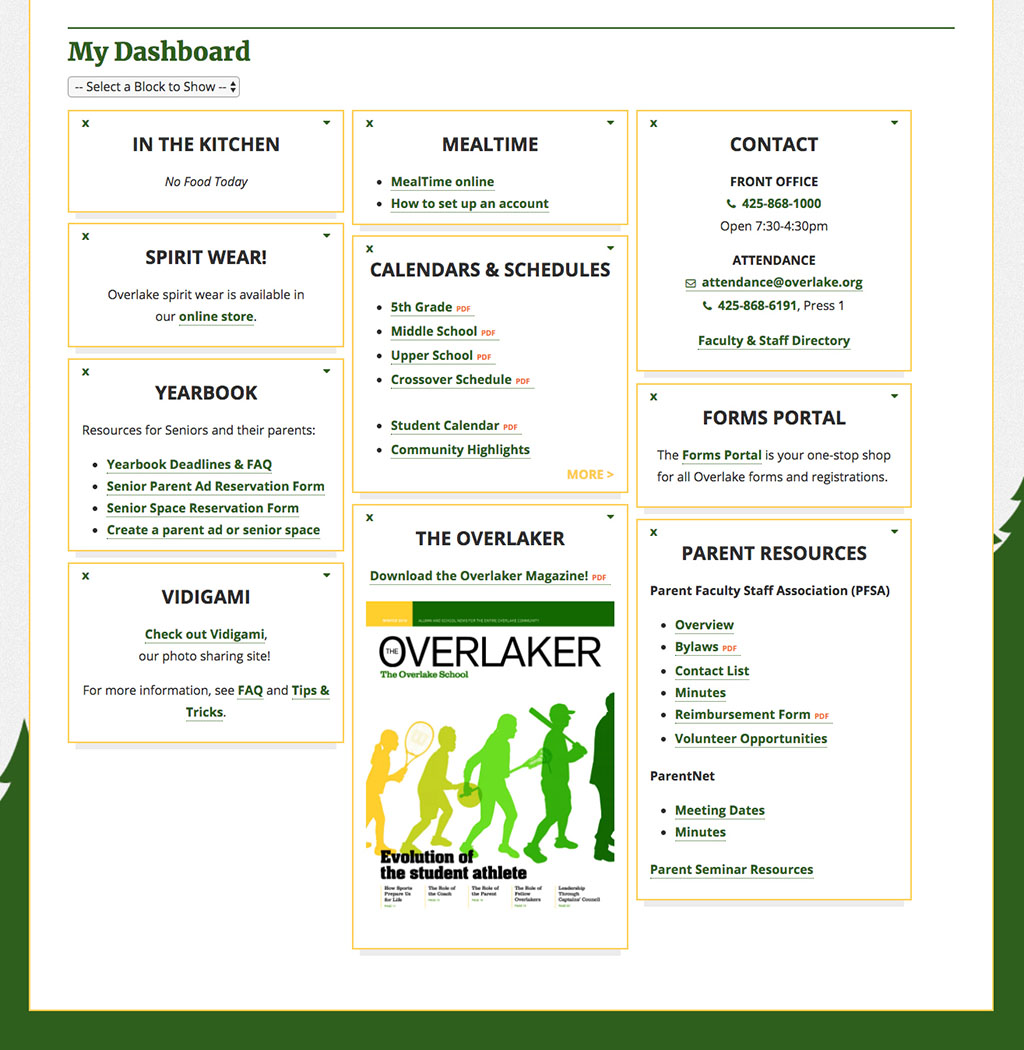 To customize your dashboard, click the x to hide blocks you don't want to see.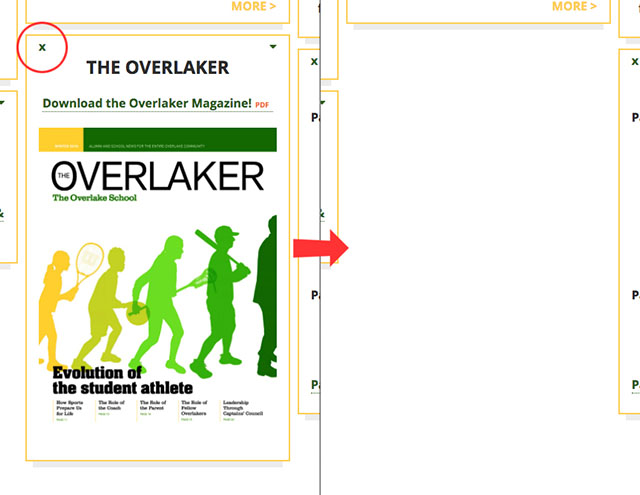 Once you've hidden a block, it will be listed in the dropdown in the upper corner of the dashboard. Clicking on a block's name in that list will make it reappear.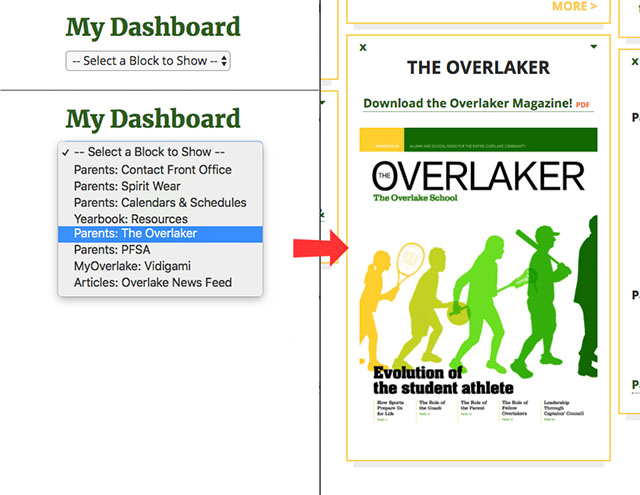 For blocks you don't want to forget, but whose content you don't need to see all the time, you can click the arrow to collapse them.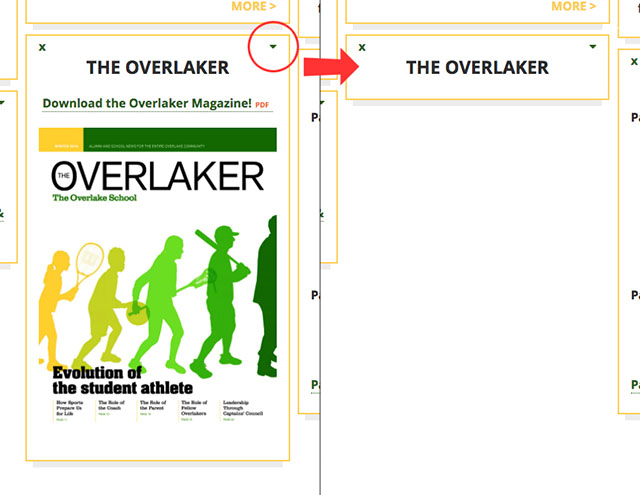 You can also change the order in which your blocks appear by simply grabbing and moving them.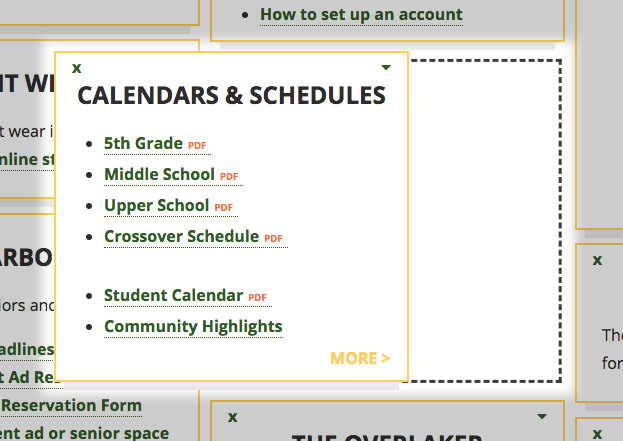 We hope this new dashboard system helps you tailor the information you receive from The Overlake School to your needs, and we welcome your feedback. Happy 2019!