Escape Room Superchallenge!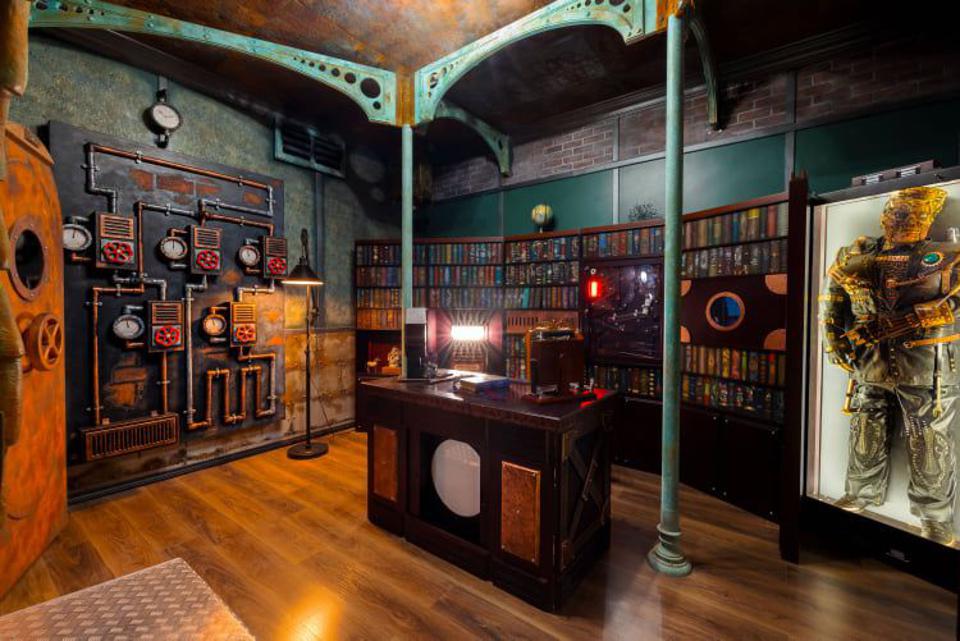 We will work on honing our cooperative puzzle solving skills with a series of escape room experiences, puzzles, and games. We will be visiting escape rooms around the East Side to hone our teamwork and problem solving abilities. Escape rooms are a fantastic way to learn to think laterally, work as a team, and experience some of the coolest, most immersive games ever designed! We will also try some escape-rooms-in-a-box (including one that brings us into downtown Redmond and incorporates local history) and other cooperative puzzles and games. We will cap off the week by designing a puzzle experience that we will share with the Overlake community: our very own escape room challenge! 
Special Considerations
Permission from parents will be required for each escape room and for ninja course/trampoline adventure.
Students will need to pack lunches on some days.
Other considerations: Mobility may be an issue with the ninja course and possibly for some escape rooms (crutches/wheelchair would be difficult on the ninja adventure day). Potentially scary themes. Claustrophobia could be an issue in some rooms.
Participants must be willing to follow COVID guidelines.  Participants should only attend illness free. If a participant should test positive for COVID during the project, the student will be isolated, and the student's family will be required to pick them up at their current location.  The family will bear all the costs associated with the student pick up. 
By selecting the above project, you and your family are accepting the financial responsibility for the cost of the projects.  This includes any unrecoverable expenses incurred if Overlake, or any federal, state or local government forces cancelation of the project, or if you or your family decide not to attend, or if your student becomes symptomatic and has to be isolated. 
Project Week (2022-23)
Mar 27, 2023 - Mar 31, 2023