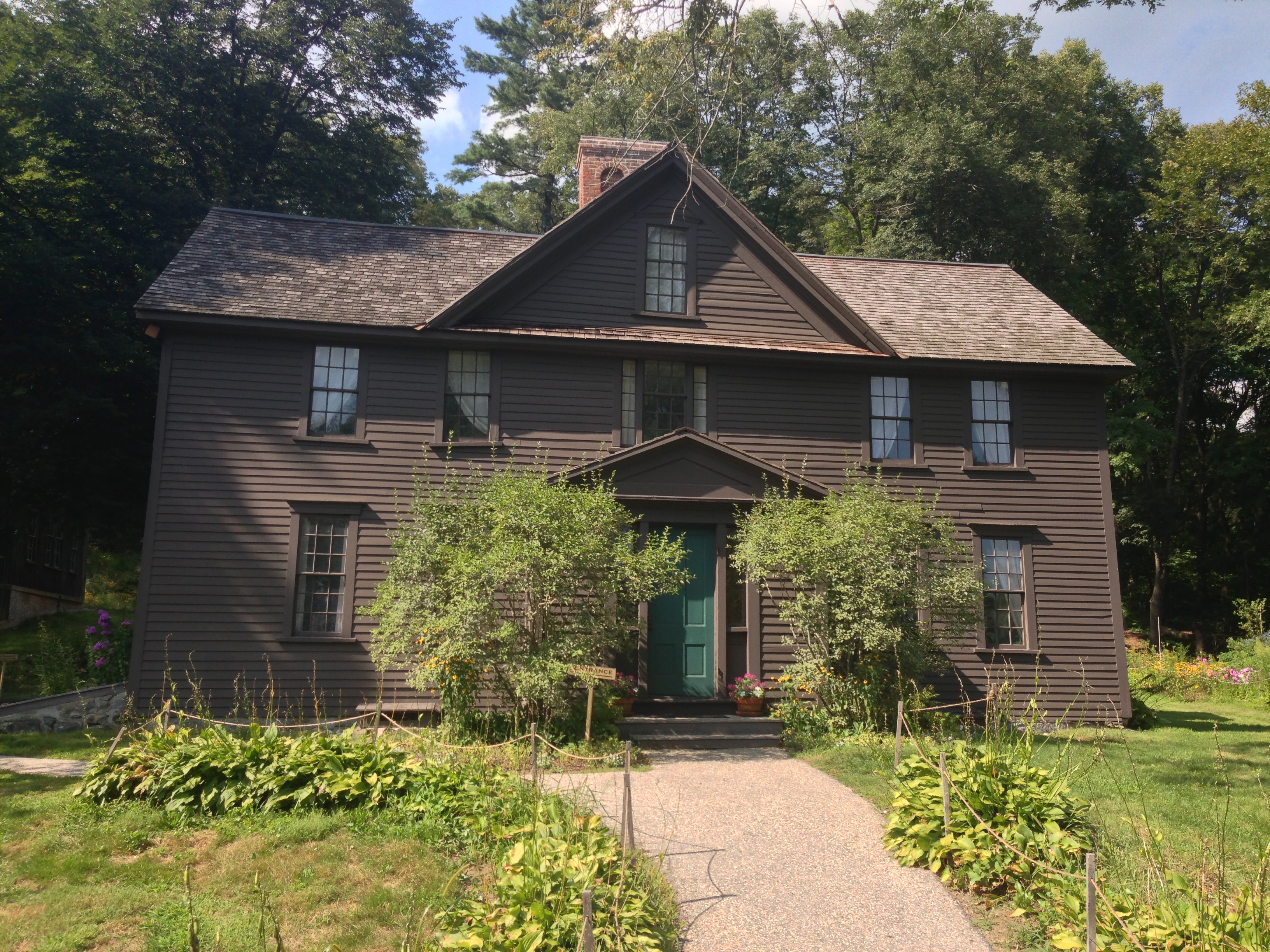 Henry David Thoreau. Ralph Waldo Emerson. Louisa May Alcott. Nathaniel Hawthorne. Phillis Wheatley. Sylvia Plath. Emily Dickinson. Robert Frost. Eugene O'Neill. Martin Luther King, Jr. Harriet Beecher Stowe. Elie Wiesel. Derek Walcott. Gish Jen. T.S. Eliot. Julia Alvarez. 
What do all of these renowned literary figures (poets, playwrights, essayists, novelists) have in common? They were all born or spent a significant amount of time in or around Boston, Massachusetts. During this Project Week, you will get to retrace some of their steps and visit the places that inspired them while immersing yourself in their work. 
We will explore the Transcendentalists' strong relationship with the natural environment in Walden Pond; visit Salem, the site of the infamous "Witches' Trial" immortalized in The Crucible and of the House of Seven Gables; explore Orchard House, the Alcotts' family home that gave life to the fictional Meg, Jo, Beth, and Amy of Little Women; retrace Phillis Wheatley's steps while trying to imagine what it meant to be at the same time an admired published poet and a female enslaved person in Colonial America; visit the small towns and campuses that inspired Plath, Dickinson, Frost, Eliot, and Alvarez, and much more! If we are lucky, we might even get to "meet" Eugene O'Neill's ghost, who is rumored to haunt Kilachand Hall at Boston University...  
We will also have a chance to get to know a couple of the young voices making an impact in the Boston area today, especially through spoken-word poetry. This new generation of writers represents the diversity of the Boston literary scene today, including the experiences of many important immigrant communities in the region.        
Special Considerations
We will ask you to do some preparatory reading and film viewing before the trip.
There will be a few meetings in February and March to set up the expectations for the trip and begin to engage with the material. Those will be scheduled at a time that is convenient for all the trip participants. 
We will participate in a spoken-word poetry workshop, and everyone will be expected to contribute their work.
We will ask you to write daily reflections on your learning during the trip. 
Overlake requires that on a day to be specified before departure, Overlake will administer a COVID test to all participants and leaders. To participate in the Project Week, the test must be negative, and students must be symptom-free from any illness to leave on a trip. 
Participants must be willing to follow King County and destination travel COVID guidelines.  If a participant should become COVID positive during the trip, the student will be isolated, and the student's family will be required to pick up the student within 36 hours at their current location.  The family will bear all the costs associated with any travel to pick up their student and any costs for isolation or return travel. 
By selecting the above project, you and your family are accepting the financial responsibility for the cost of the projects.  This includes any unrecoverable expenses incurred if Overlake, or any federal, state or local government forces cancelation of the project, or if you or your family decide not to attend, or your student becomes COVID positive and needs to be isolated. 
Project Week (2022-23)
Mar 27, 2023 - Mar 31, 2023