Boat Building and Sailing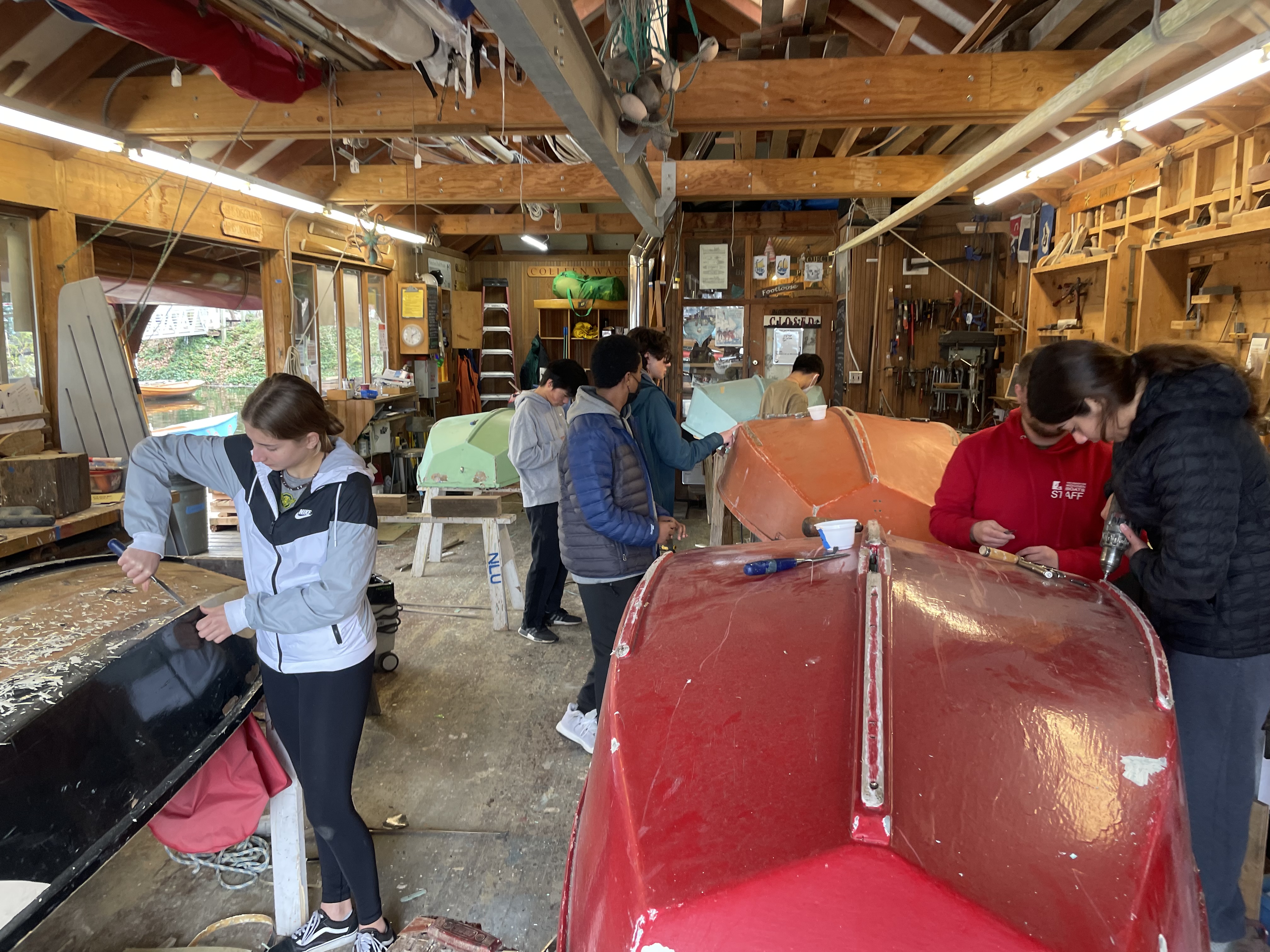 Students will meet at the South Lake Union Center for Wooden Boats where we will build a full-sized, fully functional boat in a week with the guidance of a professional boat builder!  Additionally, we will take sailing lessons and learn how to sail the boat we built by the time we finish building it.  Students will become members of the Center for Wooden Boats and will have the opportunity to return at any time to take out any boat in the inventory of boats there... including the new one we will donate at the end of our project!
Special Considerations
Students taking this course should be capable swimmers.
Students will need their own transportation to the South Lake Union Center for Wooden Boats. 
Participants must be willing to follow COVID guidelines.  Participants should only attend illness free. If a participant should test positive for COVID during the project, the student will be isolated, and the student's family will be required to pick them up at their current location.  The family will bear all the costs associated with the student pick up. 
By selecting the above project, you and your family are accepting the financial responsibility for the cost of the projects.  This includes any unrecoverable expenses incurred if Overlake, or any federal, state or local government forces cancelation of the project, or if you or your family decide not to attend, or if your student becomes symptomatic and has to be isolated. 
Project Week (2022-23)
Mar 27, 2023 - Mar 31, 2023