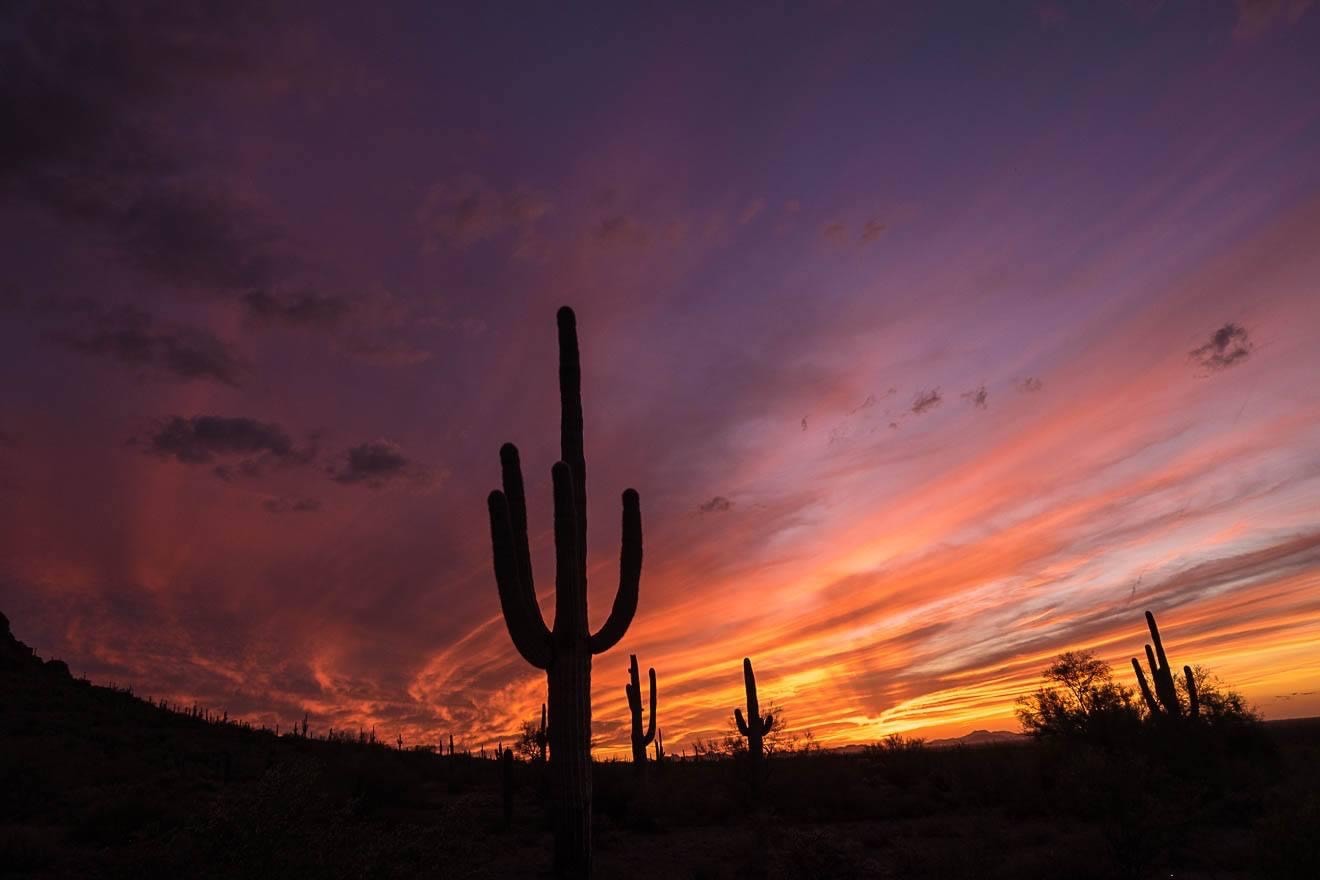 Participants will experience the rugged beauty of the Southwest through an exploration of geological, cultural, and ecological history of the region.  Based just west of Tucson in the Tucson Mountain Park, students will engage in daily hikes through cactus forests and arid mountain peaks.  From our campsite each evening we will have the opportunity to photograph and view stunning night skies.
Special Considerations
This Project Fulfills Outdoor ED Requirement
Participants will be expected to engage in daily hikes of 5+ miles under conditions of intense sunlight and dry climate.  Students should be prepared for camping in a desert environment (where the temperatures can get quite cold in the evening).
We will be procuring airfare in early January please do not make other travel arrangements for spring break until we do. 
Overlake requires all participants of this travel project to be fully vaccinated prior to departure.  Additionally, on the Thursday before departure, Overlake will administer a PCR test to all participants. and leaders. To participate, the test must be negative, and students must be symptom-free from any illness.
Participants must be willing to follow King County and destination travel COVID guidelines.  If a participant, experiences any overlapping CDC symptoms of COVID during the project, the student will be isolated, and the student's family will be required to pick up the student within 36 hours at their current location.  The family will bear all the costs associated with any travel to pick up their student and any costs for isolation or return travel. CDC possible symptoms of COVID can be found here.
By selecting the above project(s,) you and your family are accepting the financial responsibility for the cost of the projects.  This includes any unrecoverable expenses incurred if Overlake, or any federal, state or local government forces cancelation of the project, or if you or your family decide not to attend, or your student becomes symptomatic and has to be isolated.
Project Week (2022-23)
Mar 27, 2023 - Mar 31, 2023