Creative Possibilities with Sculpey Clay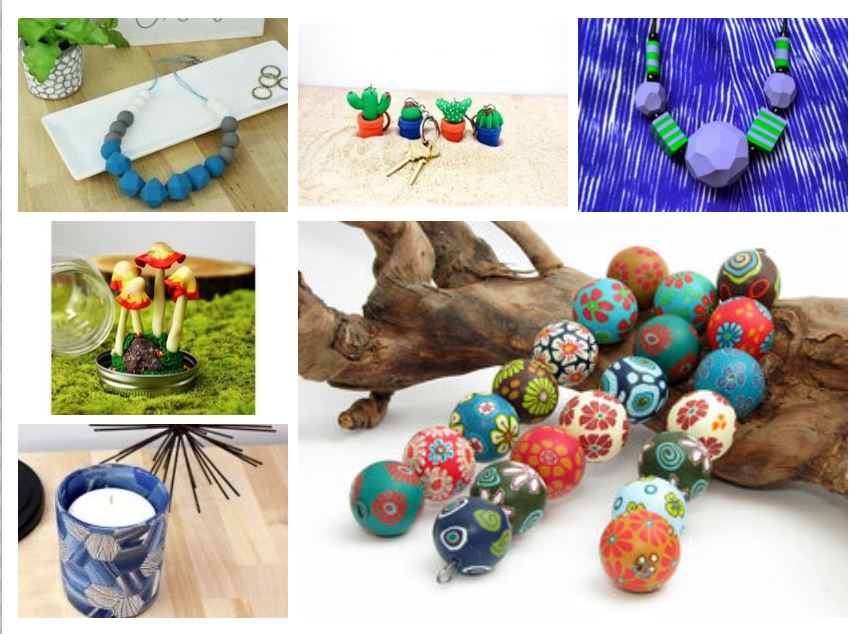 Sculpey clay is a type of oven-bake modeling clay composed of resins and polymers that is available in a multitude of colors. Polymer oven-bake clay is perfect for everything from custom jewelry pieces, beads, home décor, ornaments, sculptures, decorations and anything else you can dream up! The best part about oven-bake clay? It is incredibly soft and malleable, and will retain its freshness even when exposed to air. Your creations are only permanently hardened once the clay is baked at low temperatures in a home oven or toaster oven.
In this project, you will learn techniques to make a variety of creations of your choosing. Each student will receive their own set of clay, cutting mat, a roller and tools, and will be able to keep these supplies to be able to continue making new Scupley creations long after Project Week ends.
Are you ready to have the tools and know-how to create colorful clay projects that you'll be proud to show off?
Special Considerations
This project requires no prior experience. Everyone can be successful with Sculpey!
Participants will need to be comfortable and responsible for using a sharp razor edge for the construction process of making beads and other items.
Participants must be willing to follow COVID guidelines.  Participants should only attend illness free. If a participant should test positive for COVID during the project, the student will be isolated, and the student's family will be required to pick them up at their current location.  The family will bear all the costs associated with the student pick up. 
By selecting the above project, you and your family are accepting the financial responsibility for the cost of the projects.  This includes any unrecoverable expenses incurred if Overlake, or any federal, state or local government forces cancelation of the project, or if you or your family decide not to attend, or if your student becomes symptomatic and has to be isolated. 
Project Week (2022-23)
Mar 27, 2023 - Mar 31, 2023