CANCELED - 5th/6th Hiking the Cascades
Sign Up Now!
Please
log in
to sign up.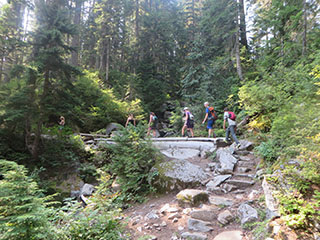 Departs From
North Campus
Join us for a week of hiking! Each day we will hike to a different location, exploring the trails to lakes, rivers, waterfalls, and mountain tops in the Cascades. Students will learn about each location, how to read maps and make navigation decisions, Leave No Trace skills, and will have a chance to slow down and enjoy being outside with friends.
For all Summer trips the grade level is the grade you will be entering in the Fall. Please sign up accordingly.
Some important reminders: The group will meet at 8:30 AM each morning and pickup will be at 4:00 PM in the afternoon each day. More details will added soon. Please contact Kent Renno with any questions.
Everyone will need to print out, sign, and bring the Permission Form the first day: Outdoor Permission Form