In-Campus Learning Plans Underway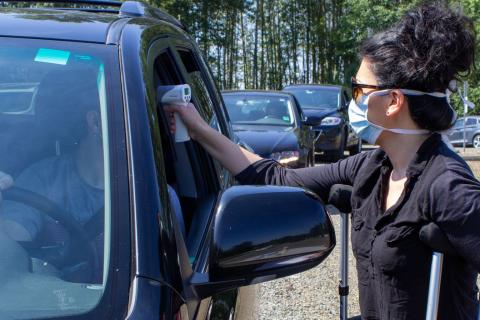 Before Winter Break in December, the Washington Department of Health, along with Governor Jay Inslee's office, released new guidelines for schools in regard to in-person learning during the pandemic. The guidelines provide greater flexibility for schools to determine when to begin to bring students back onto campuses for in-person learning. 
For Overlake, the transition begins with the youngest of Owls, our fifth graders. Because these students have not spent any real time on our campus, it's important to allow these students an opportunity to experience school as close to what it normally is, but taking into consideration all the necessary COVID safety procedures.
Beginning the week of January 18, fifth-grade faculty will begin to prepare for the transition, getting their classrooms ready, and getting used to the new camera system that will allow live streaming of their classes to students who choose to remain at home for online learning. At the end of the week, broken into their color cohorts, the fifth graders who decide to come back to campus will spend a portion of a day in orientation on campus. The following week the new hybrid model, called Overlake Combined, will begin for fifth graders. 
Following the fifth graders, other grades will have various opportunities to come back to campus including one-day retreats, until the school reaches mid-winter break in mid-February. The school at that time will pause to assess the learning model before moving forward with other transitions to campus.
In preparation for returning to campus, please watch this fun, yet informative video on how to return to Overlake.