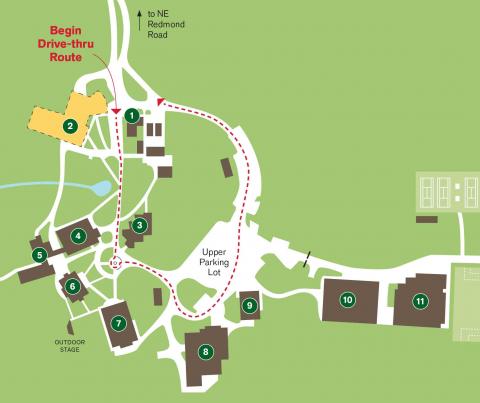 Do you remember when your family first applied to Overlake? You probably perused the website before attending an open house, then hiked the hills on a campus tour, and maybe your student even got to shadow a current student to get a feel for the school. You also probably remember arriving on campus for the first time and driving up the hill along the white picket fence while being greeted by huge evergreen trees.
"Our campus is central to the experience of being an Overlake student. It is one of the attributes of the school that differentiates us from some of the other school choices families have," said Shawnee Smith of the admission team.
Of course, this year has presented unique challenges with no in-person admission events happening this year. So the admission team put their heads together to come up with new ways for prospective families to experience Overlake. Instead of seeing the pandemic as a road block, Lou Sabino, Director of Admission is using this as an opportunity to move forward.
"I think even before Covid, we have been moving increasingly into a place where families have looked to electronic or virtual resources to learn about school choices," Sabino commented.
This year the admission teams has taken the opportunity to lean into virtual resources. This summer, a virtual video tour was created by the Communications team so families could hear about Overlake's programs directly from students.
In addition to the virtual tour, starting October 24, families will have the opportunity to come to campus for a first-ever drive through admission tour. In an effort to showcase the campus in a safe way, families will drive through Overlake's campus and scan QR codes located outside buildings around campus to get a sense of what goes on in each building. Families will still have the opportunity to experience the beauty and scale of Overlake's campus, even though they are not able to go inside the buildings.
"Once it became clear that we would not be able to host in-person admission events, it was important for us to find a way for prospective families to experience our campus in a safe and responsible way," said Smith.
The team has also started using social media and a new program called OWL Talks to communicate with families in an effort to meet people where they are. OWL Talks are miniature, topic specific, town hall style discussions with teachers and administrators that families can sign up to attend virtually. The team understands that there may be challenges families encounter, like accessing standardized tests or obtaining documents from their current school to complete the application process. The team wants to do their best to give prospective families the resources they need to navigate the admission process.
"As admission officers, we are focused, as always, on helping families to navigate these challenges. And that means remaining flexible and responsive to whatever may come from the upcoming months, trying new events and outreach activities, and changing course when something doesn't work the way we want it to," Smith said.
Welcoming a new team member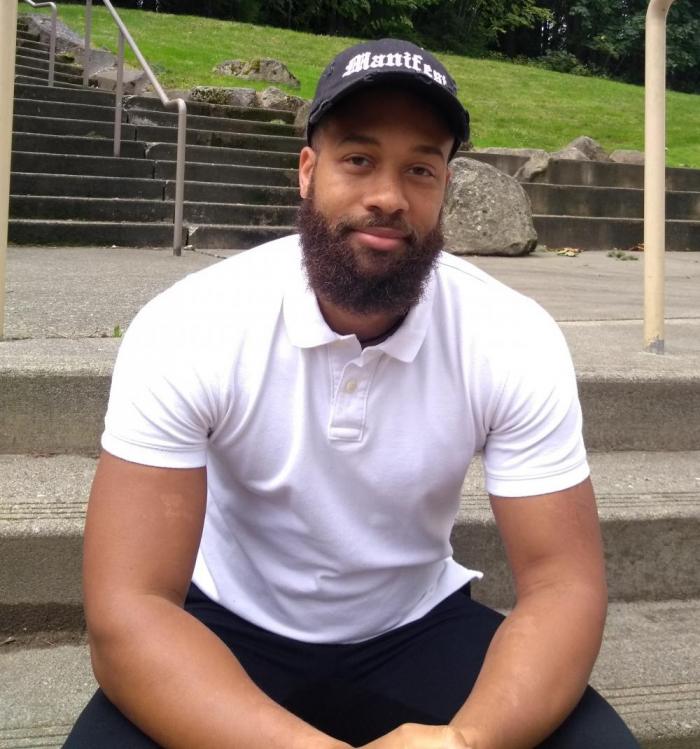 New to the Overlake family this year is Devin DeShields. He just moved here from the South Jersey/Philadelphia area where he most recently worked as a middle school social studies teacher. Over his career, DeShields has worked in student affairs at every level from elementary to college.
Like many new students and faculty this year, DeShields has the challenge of getting to know the Overlake community at a time when we are not on campus, but he has taken the challenge head on and is looking forward to getting to know students even more in the coming months.
"I'm most excited at the possibility of working in a independent school with such a great reputation and community. I also look forward to bringing my east coast experiences and perspectives to the Pacific Northwest. The Overlake students all seem so engaged and in-tune with contributing to a community that embraces them and I really look forward to experiencing that," said DeShields. "I also look forward to a time when sports exist and I can bring my two toddlers to watch our games." DeShields will be working with the Student Ambassador and Summer Link Programs among other areas on the admission team.
Like all departments, the admission team has had to adapt and pivot the way they operate this year. Instead of focusing on the challenges and restrictions, the team is looking at it as an opportunity to advance and try new things.
"This year is a lesson in resilience for everyone. I'm excited about the opportunity to reach prospective families virtually who may not have had the time or capacity to come to campus to meet with us. Ultimately, we have an opportunity within this Covid crisis to develop some capacities as a team that will make us stronger once we return to being able to work with prospective families in person," Sabino said.
For more information on the admissions process, visit overlake.org/admission